Digital Product Development & Support Specialist (Application Specialist, new headcount)
---
雙糧 / 五天工作週 / 醫療保險 / 花紅/獎金 / 員工折扣 / 晉升機會 / 婚假 / 侍產假  / 介紹人獎金
---
職位亮點
1st level support on digital & data product
Work with internal teams and vendor for bug fix
Review & optimise the support process
職位描述
WHY YOU WILL LOVE US
We're a diverse group of down-to-earth, straightforward people with a passion for home furnishing. We come from all over the world, but we share an inspiring vision: "to create a better everyday life for the many people". How we realize this vision is based on our shared humanistic values. These values guide our work and build our inclusive, open and honest culture. It's all based on a spirit of togetherness and enthusiasm. We work hard, but we have fun doing it. We're always looking for people who share our positive attitude and values.
WHY WE WILL LOVE YOU
You have minimum of 3 years' experience in system support and service delivery role in Retail and/or home furnishing business, experience in system development or IT infrastructure support is a plus
You have experience in an omnichannel retail business model with adopted/internally built digital products, track record of open ticket management and experienced in bridging between business and IT (i.e.. Business and Technical) on system issues and optimization demands
You have experience in working with development team and/or in a "DevOps" setup, good exposure to both development and support sides of Digital products
You have solid Experience working with external technical developers and solution providers
You have a strong problem solving mindset, ability to act as a bridge between business and IT/vendor on issue resolution and/or enhancements
You have experience in Digital Product Support / IT support, exposure or experience working with product development (scrum delivery) a bonus
WHAT YOU WILL BE DOING DAY TO DAY
Provide 1st level support to business user for all IKEA North Asia Products (Coined under the "Digital Product Suite"). Be the first contact point for all reported issues and respond according to internal SLA. Provide advice, suggestion, or workaround solution to reduce impact on business operation. Provide ad-hoc support on P1/P2 issues during non-office hour when needed
Carry out investigation to identify possible root cause of issue and route ticket to corresponding party or external vendor to apply fix, conduct quality assurance for all provided solution/fixes before they can be accepted and deployed. Support Digital Solution Manager to draft incident report and suggest preventive action when need.
Monitor and follow-up on status of open issues with responsible parties to ensure issue resolution adheres to the Service level agreement. Constantly reviewing and optimizing the support process/SOP to strengthen the product support model and reduce resolution time
Actively evaluate all relevant vendors' support SLA and ways of working, engage with vendors to continuously optimize such processes to achieve maximum efficiency
Maintain and prepare product support document based on active participation in the development cycle together with knowledge transfer by the product development team
Participate in product development cycle to provide input from operation support point of view to ensure product meets operation standard and avoid potential operational risk at early stage of the development
Proactively identify and suggest potential improvement area in the product to reduce issue and improve the product stability
Monitor the product performance base on the agreed metric and escalate if the system fails to comply with the agreed KPI
Monitor system to ensure scheduled tasks are performed timely and accurately. Raise support ticket to re-run missed task and recover damage if needed
TOGETHER AS A TEAM
The function is responsible for driving IKEA North Asia's Digital Transformation agenda, with the aim to future-proof the IKEA North Asia business model via end to end digitalization across the customer journey, digital technology/solution adoption across business functions, enabling and equipping the organization to maximize data usage and potential.
STAFF BENEFITS
Annual Fixed Bonus, 5-Day Work Week, 17 days Public Holiday, Paid Leave (Paid Annual Leave, 14 weeks Maternity Leave, 5 days Paternity Leave, 1 week Marriage Leave), Employee Medical Coverage, Non-Contributory Retirement Plan, Staff Purchase Discount, Birthday Coupon, Referral Bonus, Excellent Career Path
Personal data collected will be kept and handled confidentially by authorized personnel for recruitment purposes only. It might also be disclosed to our subsidiaries, associates and agencies authorized to process the information for appointment. The Company will retain the applications of candidates not selected for a maximum period of 24 months after the selection process is finalized. Our Personal Information Collection Statement (PICS) is available at our career site and can be provided upon request by contacting our Human Resources Department. Applicants not heard from us within six weeks may consider their applications filed for future reference.
Issued by The Dairy Farm Company, Limited
---
| | |
| --- | --- |
| 工作種類 | |
| 工作地區 | 沙田 |
| 待遇 | 雙糧 / 五天工作週 / 醫療保險 / 花紅/獎金 / 員工折扣 / 晉升機會 / 婚假 / 侍產假  / 介紹人獎金 |
| 教育程度 | 學位 |
| 受僱形式 | 全職 / 長工 |
| 行業 | 住宿 / 餐飲/ 會所 |
---
有關招聘公司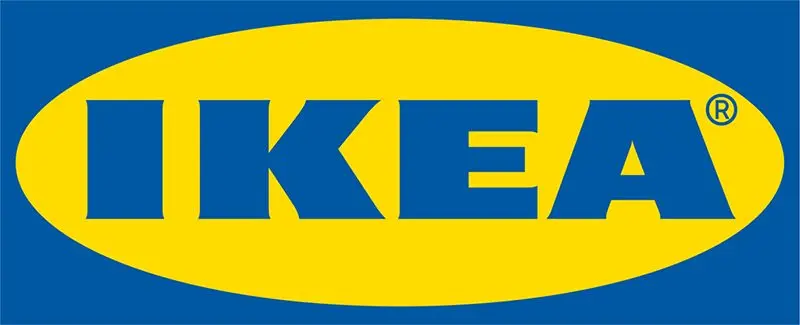 IKEA
愛 · 在宜家
宜家家居的理念就是為更多人創造更美好的生活,只有與我們有著共同目標的您,才可滿足每個人對家的夢想。如果您和我們一樣對家充滿熱誠,歡迎您成為我們的一份子。
---